By Kathy McCarron
kmccarron@crain.com
HUNTERSVILLE, N.C.
Economic factors likely are driving a decline in passenger tire replacements, as well as a decrease in tire shop traffic, according to Torqata Data & Analytics, a wholly owned subsidiary of American Tire Distributors Inc. (ATD).
Recreational vehicle tire sales (off-road and all-terrain) are sig- nificantly down compared with last year, and the trend is accelerating.
Retailer profitability is also declining despite tire price increases over the past year. Tires purchased at higher prices in 2022 and put into inventory are now having to be sold at a lower retail price point due to recent easing of wholesale costs, according to Torqata, so that retailers are seeing a squeeze on margins for passenger and light truck tires.
Torqata connects with multiple point-of-sale systems in the retail space and pulls data from retailers, such as inventory, sell-out and pricing.
The company then tracks national and regional trends and recommends to retail clients the types of tires they should stock for their market, the optimum pricing for various SKUs and what manufacturer buying programs would work best for their businesses.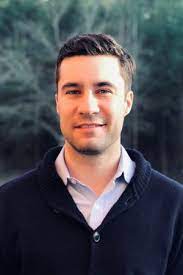 ---
Mega trends
He said that it's hard to compare historical data and trends given the recent years of disruption in the in- dustry and economy.
"I think the biggest megatrend is that we're probably not going to go back to normal because normal doesn't really exist anymore," he told Tire Business.
Another trend is that tire store visits have been declining, down 5.5% as of the end of June, compared with a year ago.
"It's intuitive when you think about the economy and disposable income and inflation.
"It's counterintuitive when you look at things like gas prices, for example, that have decreased significantly," he said.
He said it seems consumers are not only cutting back on visiting tire shops, but they also are defer- ring tire replacements, while re- placing other parts of their vehicles.
"We've seen an increase in con- sumers not purchasing a set of four tires. We've actually seen about a 20% increase in consumers purchasing one, two or three tires. So what that seems to indicate is if you've got a flat, while it would be better to replace all four tires, they're actually only replacing one or replacing two in order to minimize the overall cash outlay."
He said these trends are not a local phenomenon but common across the U.S. However, this year tire sales in the Midwest are down 8%, compared with the national decrease of 6%. The Northeast was nearly flat with last year.
While there are double-digit decreases in sales of passenger, off-road and UHP tires, compared with 2022, other categories are not hurting as much, such as commercial, light truck/SUV and specialty equipment tires, Eisenmann said.
"We continue to see Tier 2 and Tier 3 (tire brands) suffering the most, Tier 1 is relatively stable and Tier 4 is actually the best-performing tier as well.
"Consumers that do need to get the tires replaced, if you're a Michelin fan, you stay a Michelin fan. But if you're not, you go down to a Tier 4 product, maybe something you don't know the brand of, to save a couple of bucks," he said.
Tier 1 brand loyalty reigns among 10% to 20% of tire customers, who usually choose a Tier 1 tire for their second and third tire replacements on their vehicles.
"Where we're seeing changes is the lower-end vehicles, the older vehicles, the ones on their third or fourth replacement. Brand loyalty isn't as strong there anymore and definitely is strong for Tier 2 or Tier 3 products," Eisenmann said.
---
Independent shops
"Independent shops are starting to future-proof their business," Eisenmann said.
"They're thinking about how to service electric vehicles, they think about advanced diagnostics more, so I think they're starting to get to parity almost with some of the
larger chains that have been able to focus on these things for a little bit longer."
According to Torqata, over the past 10 years, independent tire dealers gained 5% market share while car dealerships increased their market share by 2%.
But Eisenmann doesn't view car dealerships as a threat to indepen- dents when it comes to replacement tire sales, as tires seem to be more of an afterthought for dealership service departments.
"I would also argue that the education of the staff isn't geared at necessarily upselling tires," he added.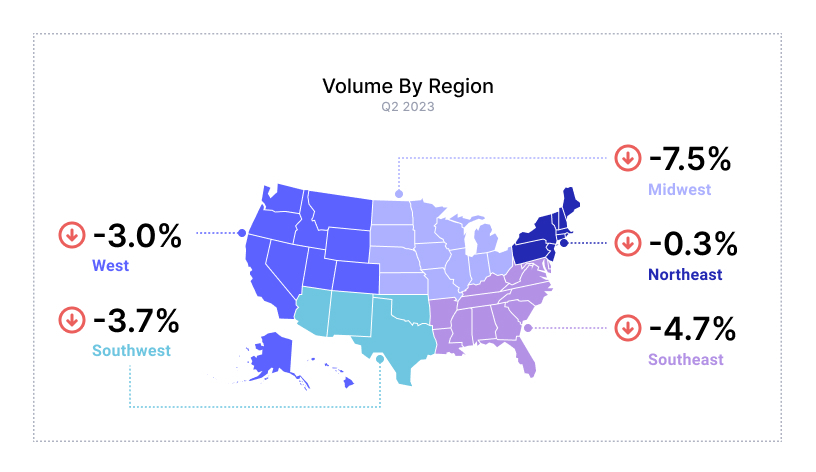 Tire pricing
After a bout of manufacturer tire price increases last year, pricing is edging up at a lower rate this year, and not all those increases are passed on to the consumer, he said.
Some of that is due to the lag between price increases and inventory restocking.
"Now, in some cases, we've seen price reductions, and so the benefit that everyone had of being able to buy inventory low and then sell it relatively expensively is almost in reverse now. It hits the distributor a little more. They bought a lot of inventory at higher costs and now they're notgetting that benefit of always increasing prices anymore.
"So while everyone was benefiting from this last year of buying low and selling high, now we've all bought relatively low, we're not able to sell necessarily higher and so that first-in, first-out margin advantage isn't there as much as it was last year. And we're actually expecting that to continue," Eisenmann said.
Some retailers don't have an effective strategy for pricing their tires to retain or improve margins, he said.
"In general, retailers do leave some money on the table due to pricing decisions. It's a variety of factors. … Most retailers sell hundreds if not thousands of different tires every month, and so knowing what the appropriate pricing is for each tire is really difficult and very hard to come by," he said.
Manufacturers' minimum advertised pricing helps, but some retailers have more random strategies, such as marking everything up a certain percentage or calling a few local competitors for their pricing.
Torqata generates a national and regional price index for every SKU, he said, providing a pricing range in various markets for its clients.
"On average, we see margin improvement opportunities somewhere between 5% to 10% and that means you don't have to sell a single tire more, but you can make 5% to 10% more profit by pricing more appropriately."
---
Outlook
Tire manufacturers seem to be bullish for the rest of the year, based on the U.S. Tire Manufacturers Association shipments forecast, Eisenmann said.
He said he is optimistic for the retail tire industry as well.
"I'd say we've reached probably the bottom of this year, and it's probably going to go up. I think we will be able to beat 2022 comps across the board. …
"The outlook is relatively bull- ish for the majority of the players. So for the second half of the year, we're going to see an upswing and I think across retailers, distributors and manufacturers, we're probably going to end the year flat, year over year."
Next year's retailer profitability and sales hinge on several macroeconomic factors — the national economy, the war in Ukraine and gas prices, he said.
"I'd say I'm 'cautiously optimistic' and I think we've reached the bottom of this year and better times are ahead," he said.
---
Advice to dealers
"Retailers know this. They're leaving money on the table every day by not pricing well, by having too much of the wrong stuff and too little of right stuff and by not being on manufacturer programs they need to be on. They're all aware of it," Eisenmann said.
"The only reason for why that is still the case is because there is just not enough time in the day. So I would say for retailers: Go partner with your manufacturer, distributors and software vendors to take that burden off the floor. Have folks help you with pricing and inventory decisions and be open. …
"I'd tell retailers not to try to do it themselves but partner with the right folks in the industry that have done it before.
"There is money to be made. If you add inventory, pricing and a program, there's probably 20% to 40% profit increases for most retailers out there without having to sell a single tire more. It's doing what we're doing in a smarter way."

Torqata is a blend of unique talents and skills, pulling together a variety of the brightest data scientists, talented developers and automotive industry veterans' laser-focused on providing tools and solutions that help advance the automotive industry. 
Advanced data analytics is just another way the automotive aftermarket is growing and providing insight to businesses and career opportunities for a new generation. 
---