High-Octane Insights on The Tire Industry
The tire industry faces a challenging year ahead, and Torqata is here to help you stay competitive. This issue of Trends + Treads presents national and regional insights to prepare you for the next quarter.
Torgata utilizes a vast dataset from over 15,000 retail stores, 500 million transactions, and 52 million tires retailed across the U.S. Contact our knowledgeable team at torqata.com/contact-us for detailed, localized market insights.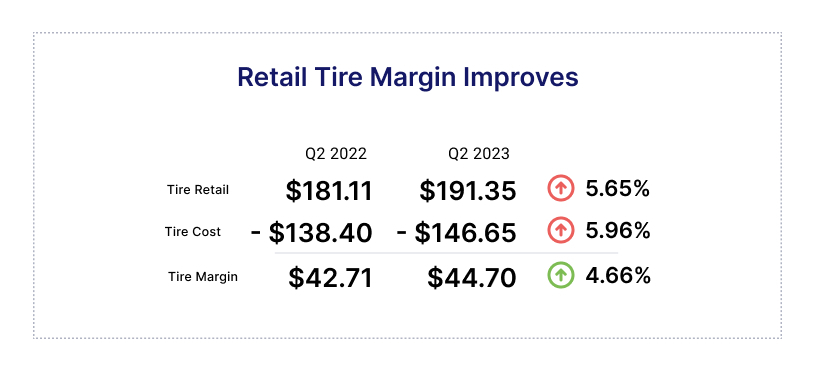 Tire prices and costs are still climbing for retailers this year but we are seeing more availability from optimizing supply chains. Profit margins on tires continue to grow with the help of the margins of lower-tier products helping to offset the out-of-pocket cost at the retailer.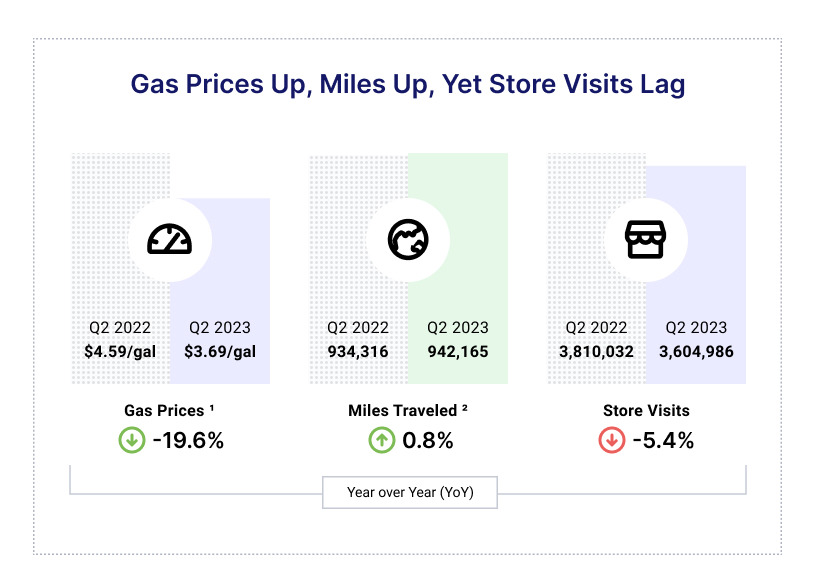 We are continuing to see relief in gas prices, but driving habits are unchanged from 2022. While store visits continue to be down from the prior year. consumers are delaying car maintenance due to the rising cost of living.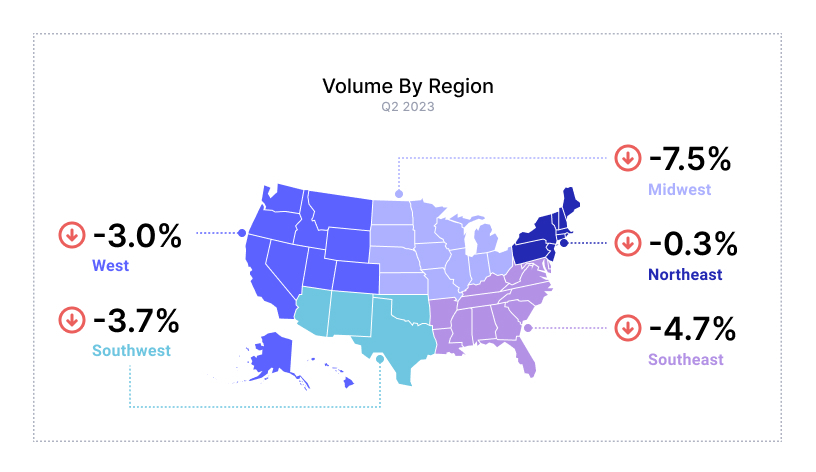 All areas have seen lower tire sales , but it's almost unchanged in the Northeast compared to other places, like the Midwest. The local economy, more city living, and changing weather could affect tire needs. Use Torqata to see where your tire business stands in the industry.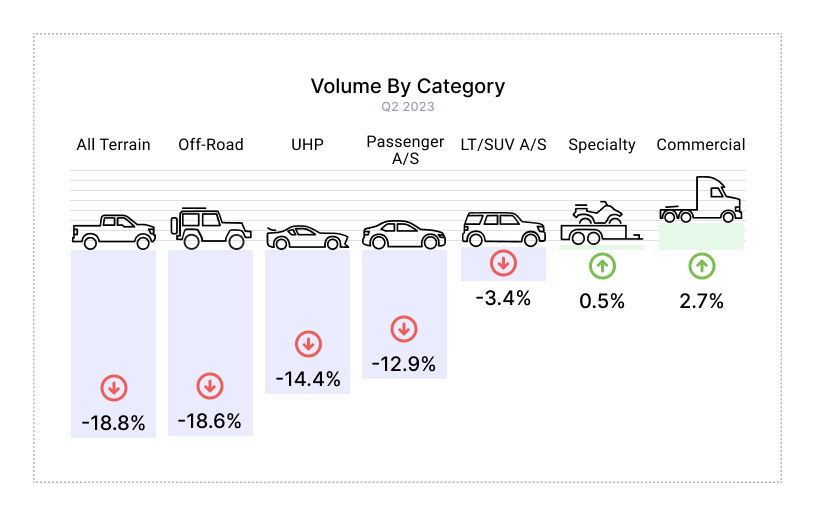 Similar to what was seen in Q1, sales for car and small truck tires are lower than average. But commercial vehicle tires are bouncing back, likely due to improvements in supply chain issues from last year.
Sales of recreational tires, such as high-performance, off-road, and all-terrain, have taken the biggest hit. People are holding off on these purchases due to less disposable household income.
Tracking with the trend of people buying larger vehicles, SUV tire sales are consistent with last quarter.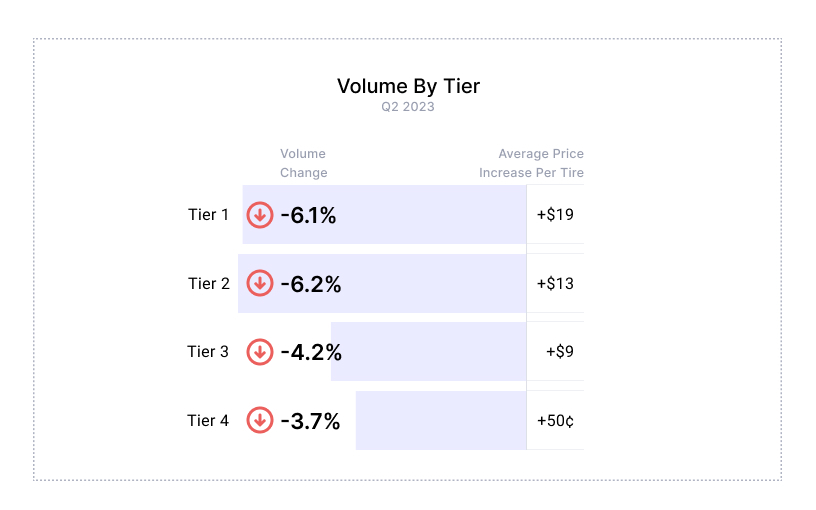 As we saw in Q1 of 2023 the tier 4 tires are feeling the least pinch from the overall tire sales slump, likely taking sales from tier 1 and 2 tires, which are both experiencing equal year-on-year drops. With customers hunting for cheaper options – tier 4 tires are not only more affordable but their prices aren't rising as much as the others.