Despite labor shortages and employee turnover making headlines in this turbulent employment market, some businesses still seem to overcome all these challenges because they know what makes a business work: its people! 
Every year, Charlotte Business Journal publishes a list of the Best Places to Work – companies that put its people first and are great examples of a positive company culture. We are proud to announce that this year, Torqata was included in that list!
On November 4th, some of our local team members were on hand at Topgolf to accept the plaque at the Best Places to Work awards event: Austin Sun, data engineering; Bret Leatherwood, product management; Melissa Duncan, business operations and HR; and Molly Stamey, customer success.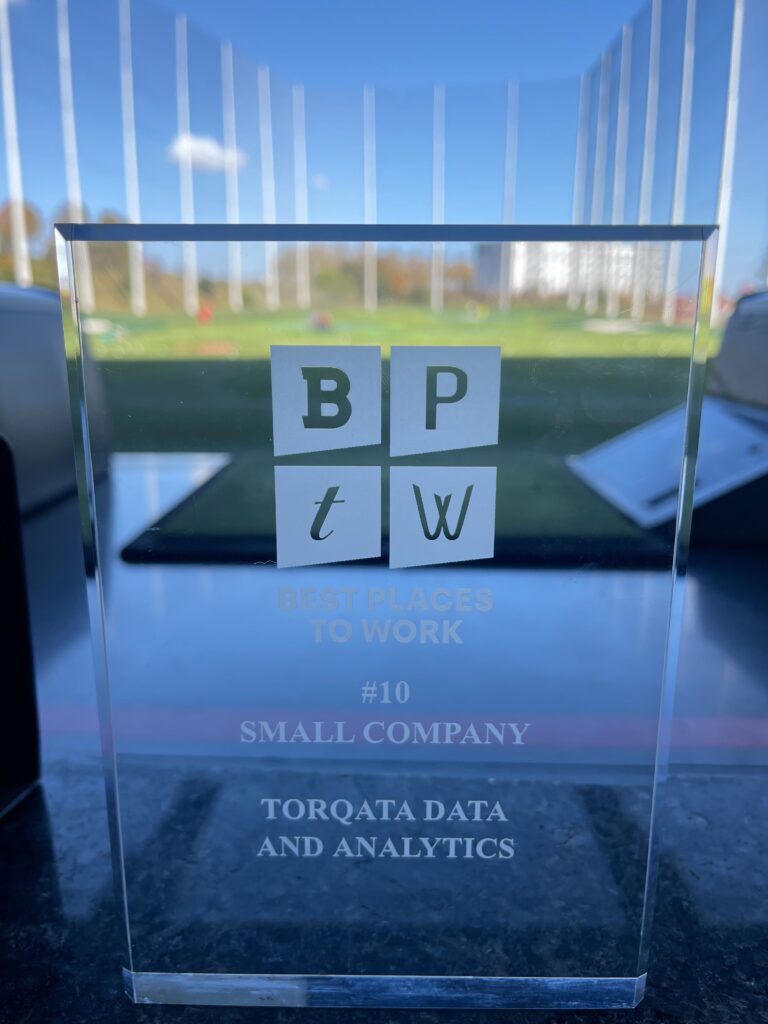 The Three Top Benefits That Keep Top Talent Engaged at Torqata 
Perks, practices and policies: people get fired up over that. They invest in, fall in love with, and remain loyal to that – benefits like an all-remote environment, company values and culture centered around family, togetherness and camaraderie. More importantly, our growing contribution to the auto aftermarket industry says it all – we believe in what we do, and no doubt – so do our people who love us the most!
As our own Melissa Duncan said: "Accepting the award was an acknowledgment of each and every piece – sometimes small! – that goes into the culture here at TQA."