The times we live in continue to present unprecedented challenges and opportunities. Our products aim to help everyone in the tire industry maximize the potential of their business and strengthen it for the road ahead.
In the Torqata Analytics Portal, you will see the improvements we've made throughout the year:
Q1 and Q2 brought products updates designed to increase the speed of our data processing platform and enhance our inventory recommendation tools.
In Q3, we introduced two new products: 1) a new lead generation and marketing campaign tool to drive traffic to your stores; and 2) piloted Auto-Replenishment, which allows you to automatically re-order your fastest selling tires from ATD.
Q4 has brought additional improvements to our retailer tools. To close out 2021, we've rolled out updates to our branding and website to strengthen Torqata's position and focus for the future. Check out our new look at https://torqata.com
In this post, we'll provide details on Q4 releases.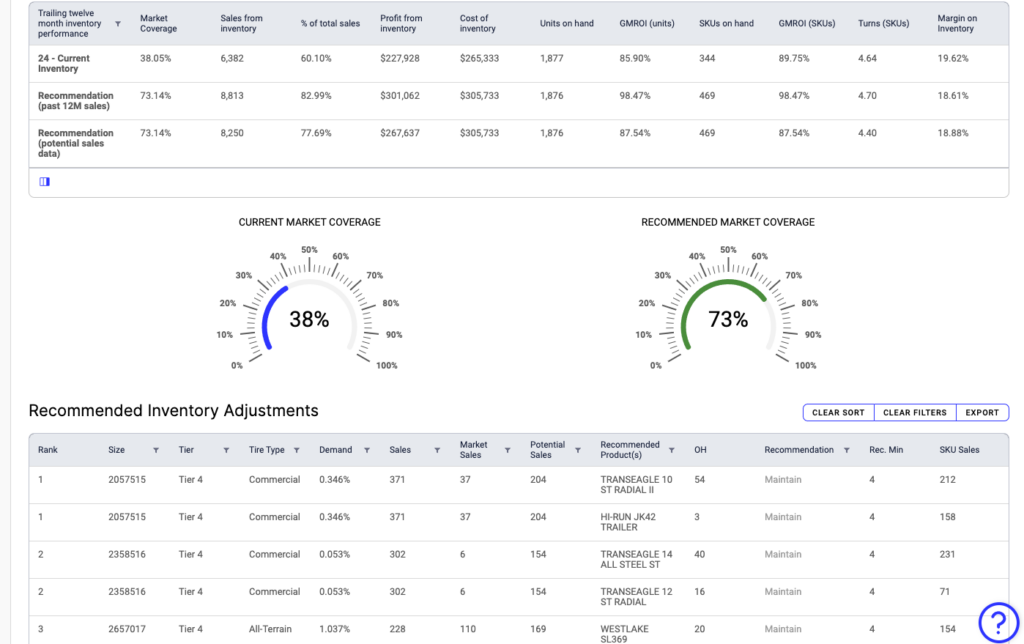 Our Inventory Optimization tool provides flexible, accurate, and improved recommendations to give you the ideal mix of products to carry in your store. So now, with new improvements, you can see your recommended inventory adjustments based on size, tier, and now tire type. For instance, you can see passenger A/S, All Terrain AW, Trailer AP, and others.
This is one of many examples that show how we continually refine and enhance our existing products based on your feedback! Most importantly, we can provide exactly what you need, when you need it.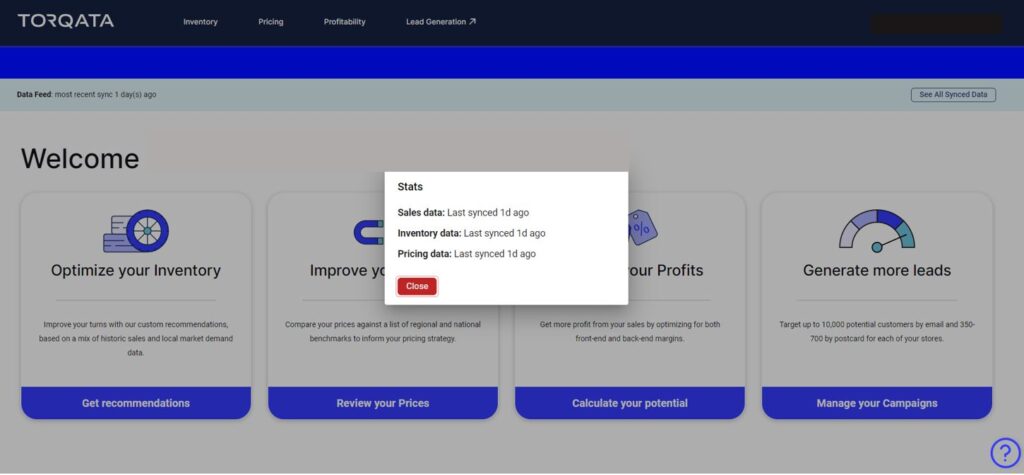 We understand that your business moves quickly and having up-to-date information is critical in your decision making. Therefore, data in the Torqata Analytics Platform is now updated daily! This will enable you to make more accurate and improved decisions to run your business.
Torqata is piloting a new approach to auto-replenishment using a first-of-its-kind combination of shared data, smart ordering logic, and integration with ATD to automatically place orders on behalf of customers. This model is currently in testing with a select SKUs at select locations.
Here's how retailers are receiving auto-generated shipments without lifting a finger:
First, our solution evaluates customer daily inventory and open orders data to determine if new orders are needed.
Next, our solution determines whether an order can be placed based on ATD availability and retailer preferences.
Based on these outcomes, any possible orders are placed directly with ATD.
Get an interactive demo of Torqata's latest analytical tools.
See our current offering, technology capabilities, and security standards here.
Get support for any questions and find the right solutions for your business.